Note: this page is a bit out of date. I'm hoping to update this soon!
In the meantime, feel free to take a look at the most recent version of my resume and the projects I worked on while at NextGen America below.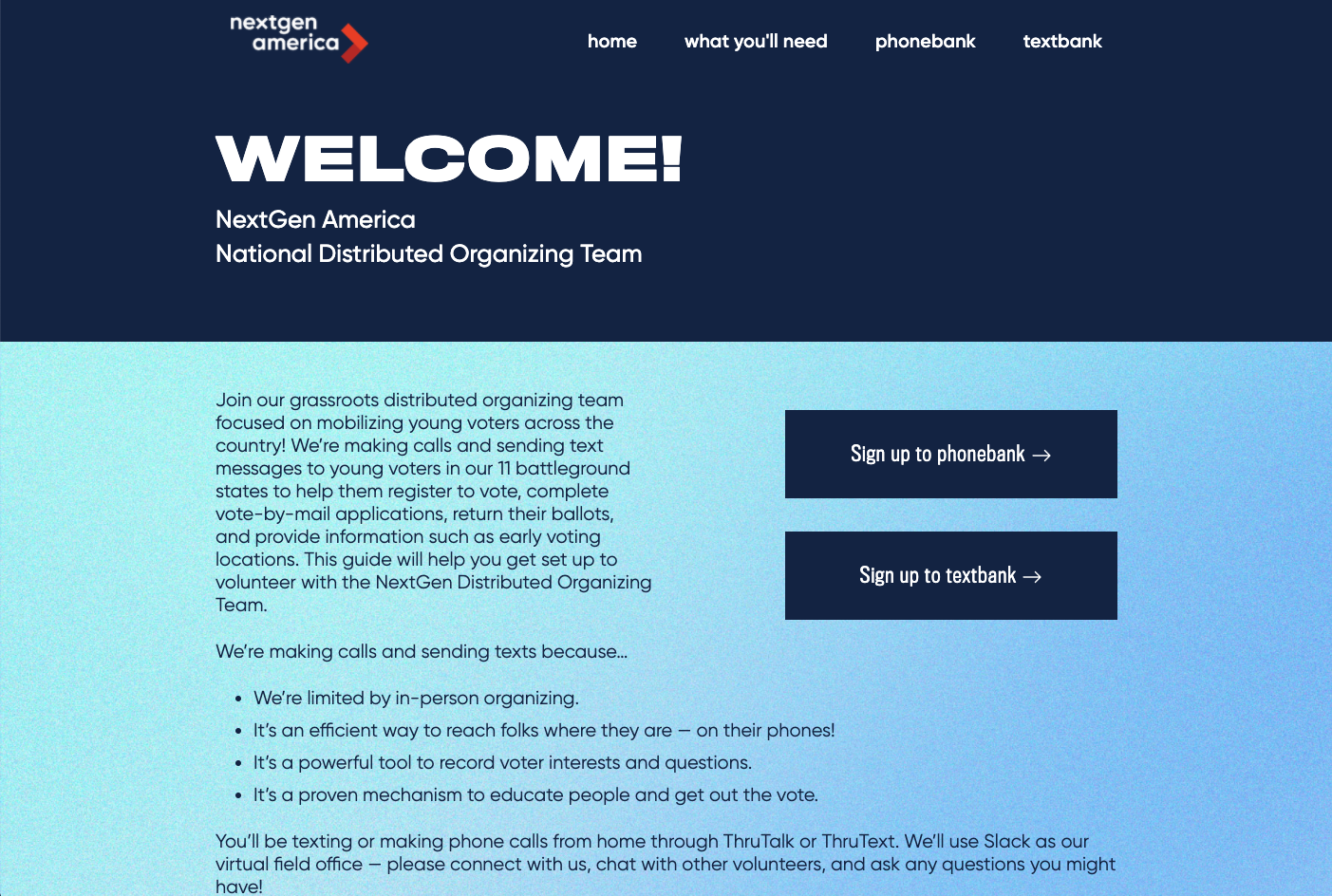 organizing @ nextgen america
An offshoot from NextGen America's main site, NextGen needed a place where volunteers could go to get started with volunteering.
The site houses instructions for getting started with both phonebanking and textbanking, an overview of Slack, and links out to NextGen's Mobilize page so that volunteers can sign up for shifts.
All content & layout is editable by non-technical folks.
link to project
roles
design | web development
technologies
sketch, wordpress, mobilize api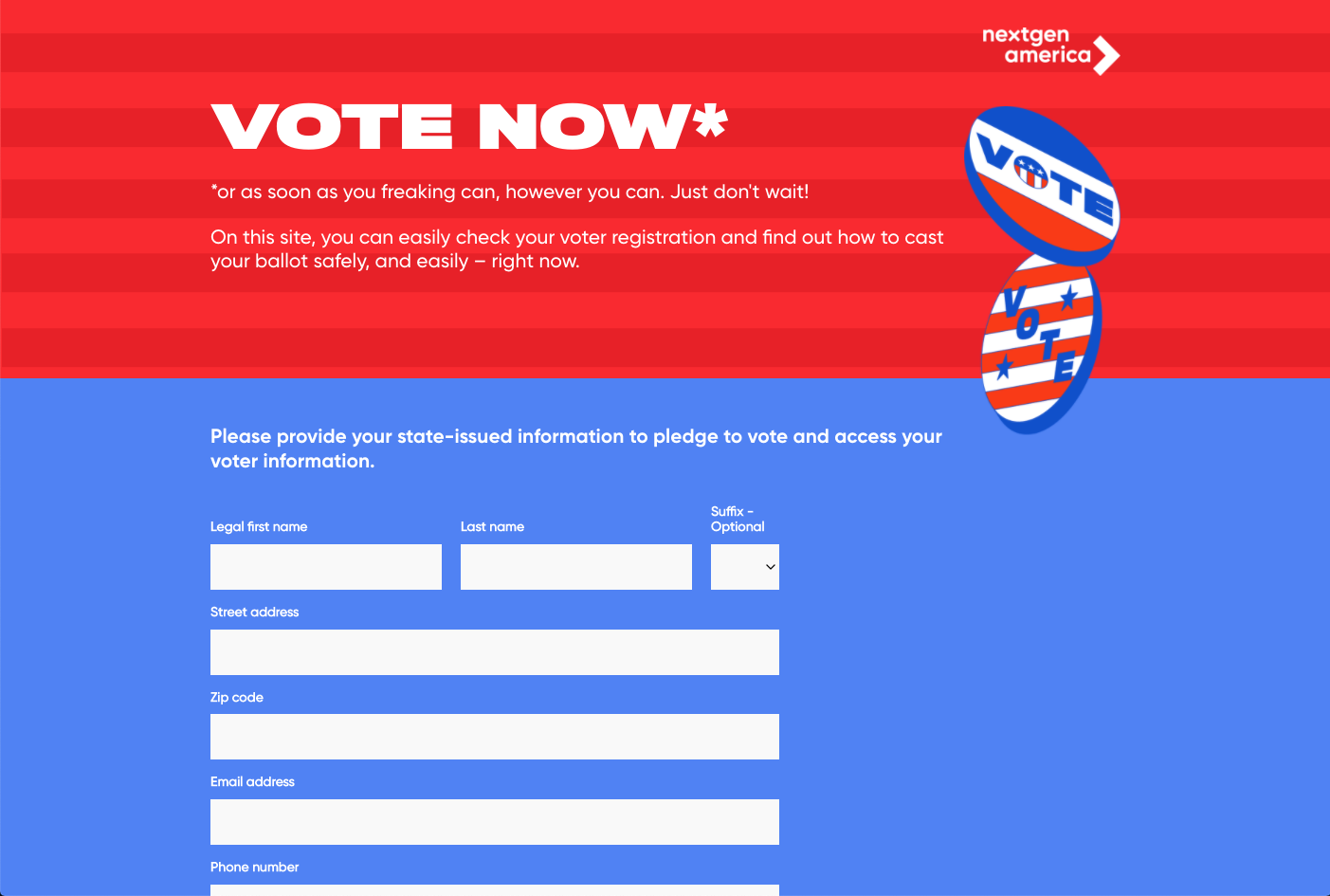 vote right now @ nextgen america
Distributed widely by social media influencers and NextGen's social media team, this site's goal was to empower people to register and vote as early as they possibly could.
This site enables people to check their voter registration status as well as receive information about their state-specific voting options, deadlines, and Board of Elections contact information.
link to project
roles
web development
technologies
html, css, javascript, jquery, phone2action civic action center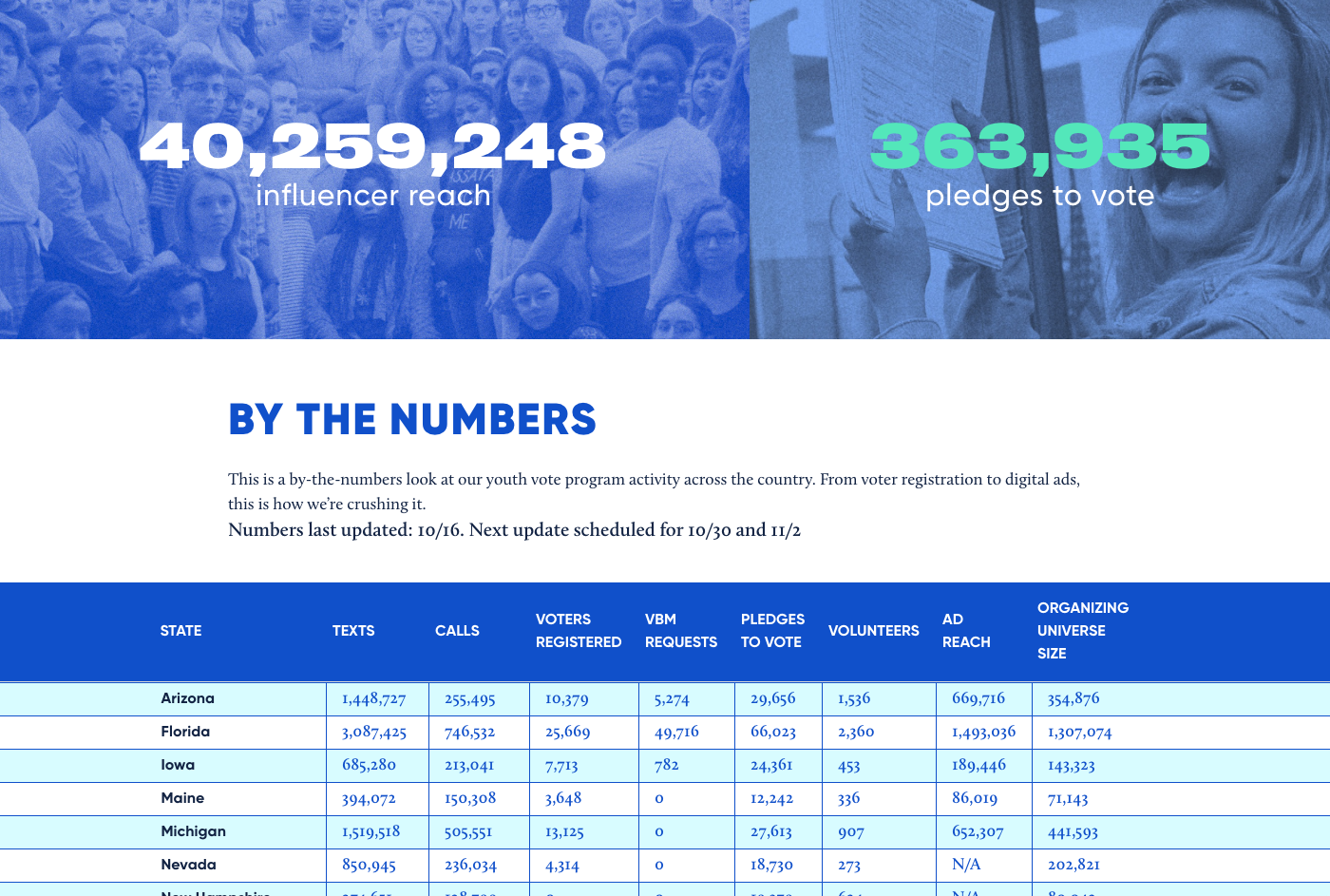 other nextgen america projects
roles
design | web development
technologies
sketch, wordpress, integrations with google sheet & phone2action civic action center